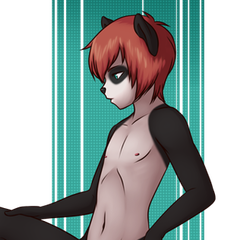 k0yangi
Thank you for your interest!
I am a freelance artist based in Southeast Asia and this is my main source of income.

Please allow 2-3 weeks for your piece to be finished.

If you have any questions, please don't hesitate to contact me via Telegram
All prices below are in usd
Sketch
| Type | Base Price | Add Character |
| --- | --- | --- |
| Headshot | 10 | 5 |
| Bust | 15 | 7.50 |
| Waist Up | 20 | 10 |
| Full Body | 25 | 15 |
Flat colored Sketch
| Type | Base Price | Add Character |
| --- | --- | --- |
| Headshot | 15 | 10 |
| Bust | 20 | 10 |
| Waist Up | 25 | 20 |
| Full Body | 35 | 25 |
Simple shaded Sketch
| Type | Base Price | Add Character |
| --- | --- | --- |
| Headshot | 20 | 15 |
| Bust | 25 | 15 |
| Waist Up | 30 | 20 |
| Full Body | 45 | 25 |
Lineart
| Type | Base Price | Add Character |
| --- | --- | --- |
| Headshot | 15 | 10 |
| Bust | 20 | 10 |
| Waist Up | 25 | 20 |
| Full Body | 35 | 25 |
Flat colored lineart
| Type | Base Price | Add Character |
| --- | --- | --- |
| Headshot | 20 | 15 |
| Bust | 25 | 15 |
| Waist Up | 30 | 20 |
| Full Body | 45 | 25 |
Simple shaded lineart
| Type | Base Price | Add Character |
| --- | --- | --- |
| Headshot | 25 | 15 |
| Bust | 30 | 20 |
| Waist Up | 35 | 25 |
| Full Body | 65 | 30 |
Full Color
| Type | Base Price | Add Character |
| --- | --- | --- |
| Headshot | 30 | 20 |
| Bust | 40 | 20 |
| Waist Up | 50 | 30 |
| Full Body | 75 | 40 |
Floating hands/bits
| Type | Base Price | Additional |
| --- | --- | --- |
| Sketch | 3 | 1.5 |
| Flat/Simple | 6 | 3 |
| Full | 8 | 4 |
Extras
For wings/other complexities, +10-15 USD depending.
For everything else (kinks I don't normally draw, etc), it's a case to case basis, ask me for more information.
FAV
Femboys

Twinks

Males in general

Solo pictures

Gay couples

Kemono

Humans
NO
Text-only Descriptions (have a ref sheet or images please!)

Backgrounds

Complicated Patterns

Feral/Quad/Taurs

Vore/Heavy Gore/Abuse

Scat, Diapers (in use)

Hyper muscles/Hyper fat

Hyper inflation (med-light inflation is fine)

Fanart (ask), Armor, Mecha
How to order
If you are commissioning me for a R18+ image, you agree that you are at least 18 years old.

1. Send me a message on Telegram. Please have all your reference images ready to send beforehand as well as the kind of commission you want drawn. Be specific with which references to use as well if you aren't particularly fond of something.
2. I will contact you with the computation for the price of your piece.
3. Payment happens here, it must be paid in full before I work on your art.
4. I show you the sketch and wait for your approval. Any corrections must be done at this point.
5. I do the lineart and then show you the WIP and wait for your approval before I proceed with the colors. Any changes you want after you have approved the work previously will be charged an extra amount depending on the change.
6. After the art is completed, I will show you the final picture and ask if you would like any color corrections before I send you the full resolution image.
TOS
Prices are subject to change according to complexity of the piece being ordered.
I retain all rights to the images I create, including the rights to make prints or other merchandise.
The client retains all rights to their characters.
The client may not make profit off of the artwork they commissioned in any way.
The client must credit if posting commissioned artwork anywhere.
If the client would like me to not post their piece in any of my galleries, there will be an extra 20% fee.
It is understood that the client acknowledges and accepts these terms upon sending payment.
Contact
I am most responsive on Telegram and will respond as soon as I see your messages.
Slots
| Type | Single Character | Multiple Character |
| --- | --- | --- |
| Sketch | Always | 1 |
| Colored Sketch | 2 | 0 |
| Lineart | 2 | 0 |
| Colored Lineart | 2 | 0 |
| Full Color | 1 | 0 |